By: Ilana Breen, MS2, student symposium lead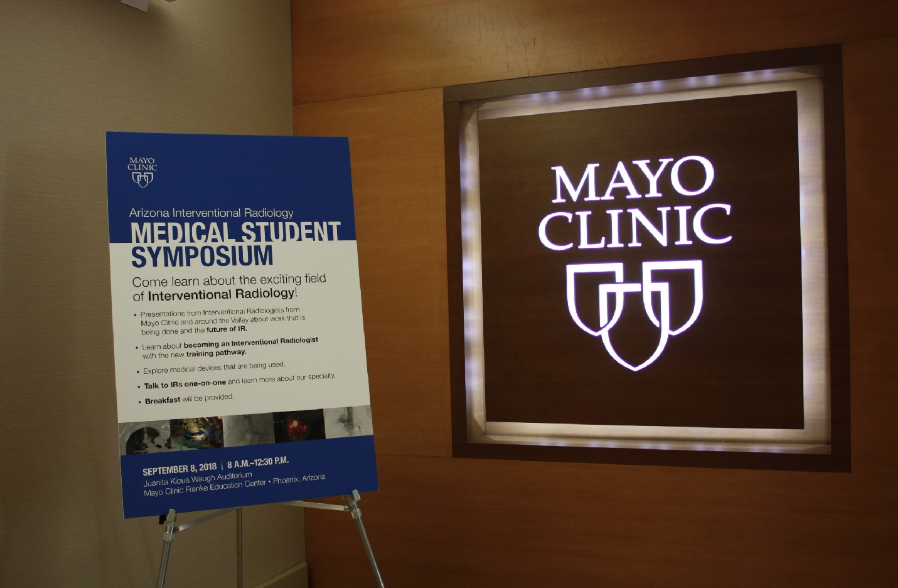 On September 8th, 2018, Mayo Clinic Arizona held the inaugural Interventional Radiology (IR) Medical Student Symposium in Phoenix, Arizona. This was the first IR symposium to take place in the West and Southwest region in at least two years. The event garnered the attendance of 25 students representing 8 medical schools! Dr. Sailen Naidu, an interventionalist at Mayo Clinic, spearheaded the effort to bring IR from the hospital suite into the proverbial "classroom" of medical students. The morning began with a series of brief and impactful lectures, designed to introduce students to major topics in IR. Dr. Amy Hara, Chair of Radiology at Mayo Clinic, started the event off strong by sharing her experiences collaborating with her IR colleagues, from the perspective of a radiology Chair. A series of lectures spotlighted cancer management, women's interventions, trauma, and neurointerventional radiology, among others. Dr. Rahmi Oklu, Division Head of IR, spoke about the future of IR and invigorated the audience with his "patient-inspired research," which included a tumor-sensing biopsy needle and a femoral artery access device for austere field trauma. Dr. Daniel Crawford recently matched into an integrated IR residency and anchored the series of talks with an informative Q&A session about the residency application process from a trainee perspective.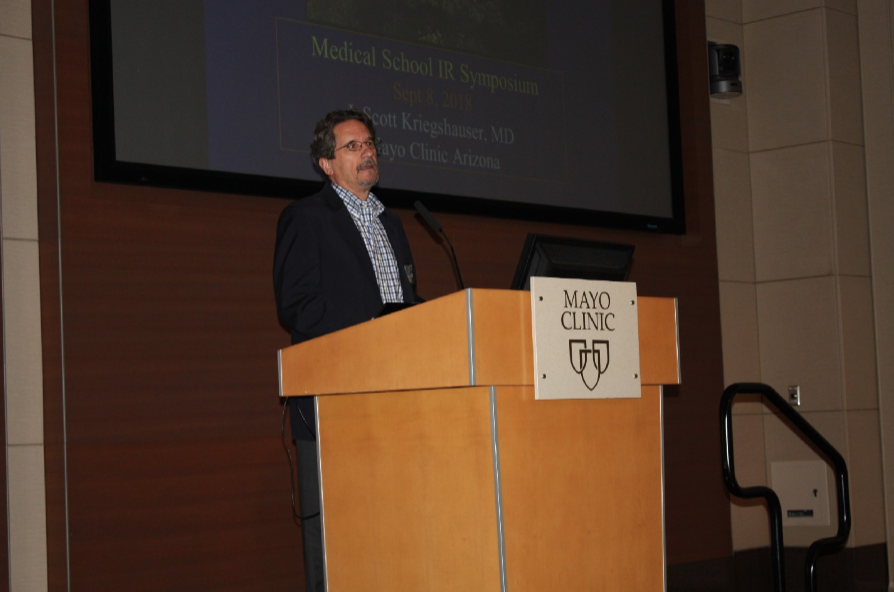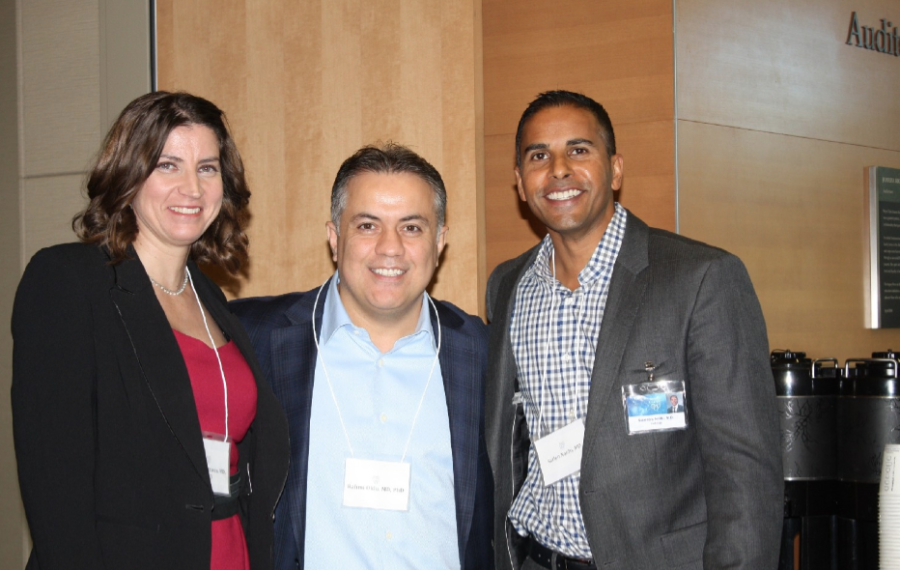 The latter part of the morning featured a hands on exposition, with multiple medical device vendors from Cook Gore, Medtronic, Boston Scientific, Phillips-Volcano, Terumo and BTG. Students had the opportunity to deploy balloon stents, place IV filters, ablate liver tumors and embolize aneurysms! Students also had time for 1:1 discussion with IR physicians to ask questions about procedures, clinical duties, or simply about "a day in the life."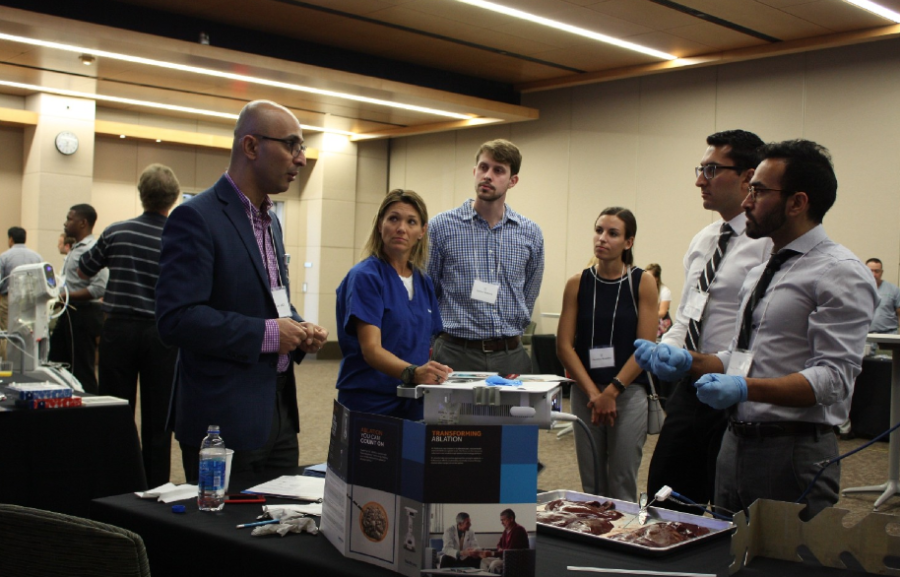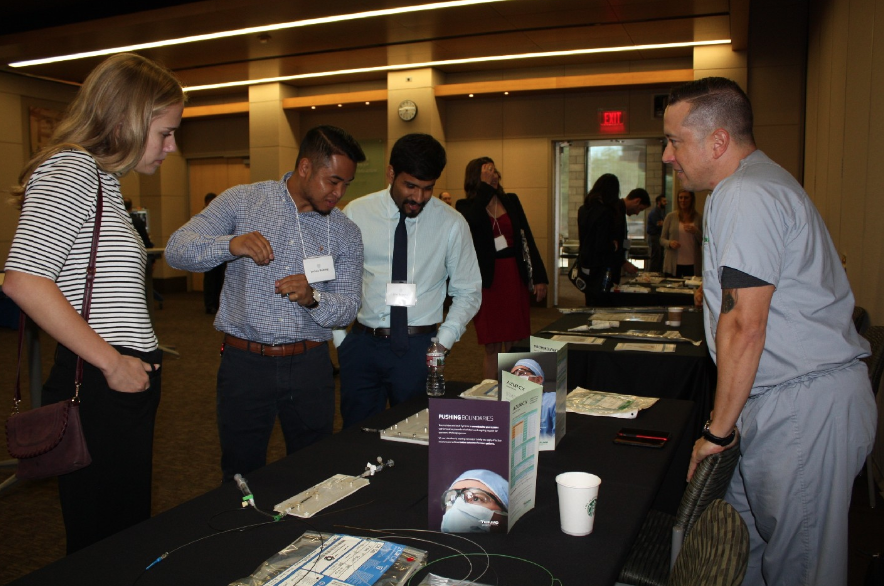 Mayo Clinic Arizona looks forward to hosting, educating, and inspiring medical students to learn more about this innovative and rapidly evolving specialty. With the changes in the IR training pathway, it is increasingly important for medical students to be exposed to IR. Finally, Mayo Clinic Arizona would like to thank the attendees, organizers, facilitators, volunteers and collaborators for making this event a smashing success.