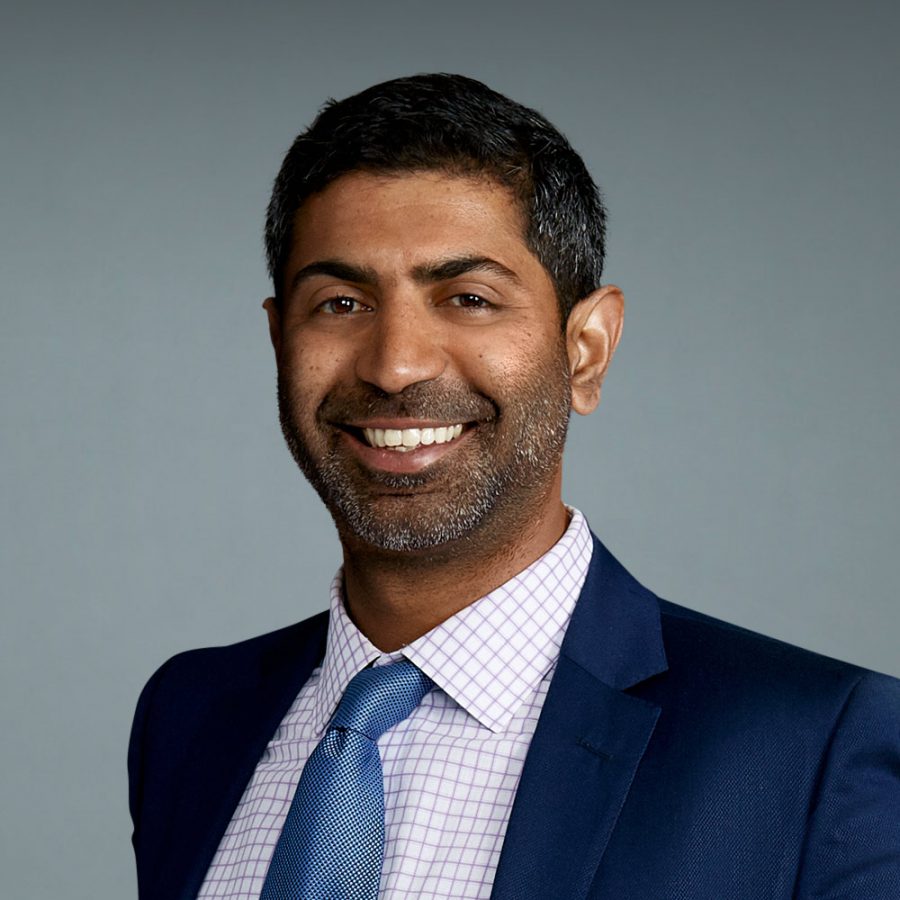 How did you decide on a career in IR?
I didn't enter medical school with the vision of becoming an IR. In fact, I thought I wanted to be a Cardiologist. It was during medical school I discovered that I had more of a penchant for diagnostics and the story that can be pieced together from imaging and clinical information. In my 3rd year I decided to pursue Radiology while he also completed a Sarnoff fellowship in the cardiovascular department at Stanford University between my 3rd and 4th years. Although I entered my residency without the intention to become an interventionalist, I thoroughly enjoyed my IR rotations. I found that each day I would come home with fascinating stories to tell about the complex pathologies he encountered as well as the sophistication with which these issues were treated. Furthermore, I appreciated the ability and need to combine physiology with the human touch, something I felt he was missing in Radiology. I also participated in a biodesign fellowship at Stanford, which I credit for building my understanding of how to evaluate innovative devices. The idea of designing a product towards an unmet need augmented my appreciation for the problem-solving aspect of IR.
Tell us a little more about your development as an IR.
My first job was at Cornell. I hadn't intended to be a lifelong academic. I mostly wanted to test my chops at a strong academic institution where I also believed I could best continue to hone my skills. Originally my plan was to practice for 5 years or so before moving into private practice. In my second year there, my chairman asked me to develop the deep venous practice in IR. Venous disease happened to be a specialty at Stanford, where I completed my fellowship. This was fortunate because at this time the ATTRACT trial had just begun and the leading PI, Dr. Vedantham, also happened to be a Stanford-trained IR. I contacted Dr. Vedantham, who took a chance on a 2nd year attending and added me to the trial. This work gave me a lot of credibility and catapulted my research career. Back at Cornell, I became the person Internists would go to if there was a patient with concern for a clot. They would ask me about filters and for advice on managing chronic venous disease. Through these experiences, I began to understand the treatment gaps that existed, which led to research opportunities. At the same time, I had an interest in pulmonary embolism and had done some PE thrombolysis cases. I recall one case of a patient with a massive PE with a head bleed – not a surgical candidate – who was able to be treated by IR. Over time, together with attendings in other specialties (Dr Friedman – MICU, Jim Horowitz – Cards), I developed a PE response team and it is now part of the PERT consortium, a national consortium of PE response teams.
Can you tell us a little about some of your bigger research projects?
In 2014 I attended the Radiological Society of North America (RSNA) clinical workshop and developed a clinical trial protocol comparing catheter-directed therapy (CDT) vs No-CDT for treatment of PE. The PE TRACT trial was born out of this effort, as the leadership from the ATTRACT trial (Suresh Vedantham, Clive Kearon, Sam Goldhaber, Susan Kahn, and others) took on this trial. We came close but were unable to secure funding from the NIH in 2017. Fortunately, we have since been awarded a U34 planning grant, and will be submitting again to the NIH in 2020.
In developing this work, it has certainly been rewarding to be involved in conversations with and learning from experts in the field who have been thinking about this disease for decades. I would say that my/our success has resulted from a combination of grit and serendipity, but there is a long way to go.
Please describe your typical work week. How is your time balanced between clinical work and research? (What percentage of your time is spent doing research? When do you fit it in?)
As section chief, I am able to maintain a regular schedule with about half my time being clinical. Two and a half days are spent on clinical duties (2 days of procedures and ½ day in the clinic) while the rest is spent on research and administrative tasks.
I spend a great deal of time mentoring junior faculty members in an effort to help them reach their full potentials as IRs. I also task myself with bringing in new trainees who can add new perspectives and expertise. I take pride in helping to further the careers of my fellow physicians. Whether through mentorship, research, or other means, there are countless ways in which I work for the benefit of those around me.
What are some of the rewarding parts of working in your field? Challenges?
I have enjoyed developing my niche in venous disease. Not only have I been able to establish myself as one of the leaders in this field, but I have also built a strong program that benefits the NYU community, physicians and patients alike. As a leader in venous disease, I have the opportunity to impart knowledge to IRs as well as physicians in other specialties. All told, I have brought and continue to bring a certain amount of research expertise and national recognition to NYU.
In terms of IR as a whole, the field offers a unique skill set not seen elsewhere. The imaging modalities in combination with the procedures conducted are both intricate and artistic. They require diligence to perfect and anatomical knowledge beyond most other specialties. Not least importantly, I appreciate the ability to combine my command of pathophysiology with a sense of humanism. After all, IRs are not simply proceduralists.
One major challenge I see in IR is that academic IRs are becoming more and more specialized. In order to have strong expertise, you have to choose your niche and develop a command over the knowledge and techniques of that field. At the same time, your group is expected to cover everything that IR does. So, when training IRs and hiring new physicians, this balance must be taken into account. In the end, you have to make sure you are constantly building the practice that you want to build.
As in any other specialty, IRs can face burnout too. Therefore, it is of utmost importance to maintain a positive working environment. Physicians must be given autonomy and afforded the opportunity to carry forward their own projects. Of course, it's important to make sure that the physicians are overall happy, for the sake of both the physicians themselves and their patients. Luckily, the IR division has a very supportive environment when I believe these principles are being met.
What do you think medical students should know about IR?
Some of the things we do are almost magical. I have loved witnessing the awe that is inspired in students when they first see what IRs are capable of through what amounts to a small cut in the skin. As impressive as our procedures and abilities may be, students should also appreciate that understanding the disease is just as important as understanding the procedures. In order to provide quality healthcare, it is imperative that you know why you are doing what you are doing.
As mentioned before, IR is not solely a procedural field. It may have been in the past, but it's impossible to practice that way now. You meet patients before their procedures; you see them afterward; you follow them in the clinic. There is a lot more communication and facetime than some people may believe. Interventional Oncology, Women's IR, and Vascular IR in particular are fields that emphasize a high level of patient engagement. All of this is important not only for patient satisfaction but also to track the quality of our care. Put simply, "it's just better for patient care."
Do you have any advice for medical students seeking research opportunities in IR?
I strongly suggest finding a program that has a history of research and publication. An institution that places an emphasis on research is more likely to have the kinds of opportunities and resources necessary to kickstart a trainee's research career. For example, NYU has collected all of its IR projects and created a database so the faculty can assign students to projects. Another great approach would be to pursue a research fellowship. SIR pilot grants are available to students and provide the opportunity to carry out their own project once they've developed a good research question and found a mentor.
What are some skills/assets that make for a good researcher (as a med student, resident, etc.)? Stats? Comp sci?
First thing is, they really need to understand clinical question that's being asked. Anyone, even outside of the medical field, can be a data collector. Students often underestimate their ability to offer intellectual prowess and different perspectives that may not have been considered before. Equally important is sticking to deadlines. Prove that you are hardworking and reliable. Not only will you engender the goodwill of your PI, but it will be proof to those around you and in the future of what you are capable of accomplishing. If time allows, I also suggest taking some courses or participating in self-directed learning. Grant writing, medical writing, and biostatistics are all useful skills that would serve us all well.

What kind of attributes do you value in applicants for IR residency?
First of all, it is really hard to match into IR. I will be the first to say there needs to be more spots. It's also difficult for both the interviewer and interviewee when sometimes the meetings are only 15 minutes long.
That being said, there are attributes that are essential for a competitive applicant. First, there must be evidence of hard work. In whatever realm that may be, you must show that you are both willing and capable of putting in the time and effort to be successful. If this isn't evident, how is a residency program to believe you will work hard for them? Perhaps a less-tangible attribute that is sought after is the ability to make a difference in the field. This will likely be done through scholastic activity. It doesn't necessarily have to be in IR, but you should show an appreciation for the thoughtful process of performing research. Showing leadership skills is valued regardless of which specialty you pursue. There are many ways of being a leader in IR and it's okay if research isn't your cup of tea. Maybe your niche will be in economics, reimbursement, etc. Last, but certainly not least, everyone must have a baseline desire to be a great clinician.
What advice do you have for medical students interested in IR?
Talk to the widest swath of IRs possible. Some careers are more research-focused while others are exclusively clinical. There are private vs academic IRs. Some IRs spend a good chunk of time doing DR, some are 100% procedural, and many are somewhere in between. It's important to hear first-hand about the challenges of working in each setting. While talking to current IRs, students can also learn where the field has been, where it is now, and how it is currently changing. The way we practice medicine will continue to change and it's important for trainees to have this knowledge, so they enter the field with eyes wide open.