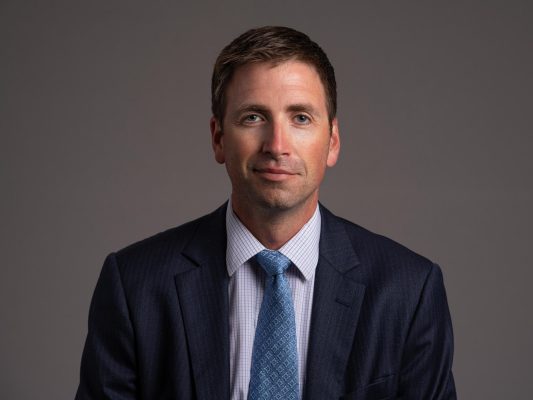 Assistant Professor of Radiology, Vascular & Interventional Radiology
Director of Interventional Oncology
Program Director, Integrated VIR residency and independent VIR residency programs
Rush University Medical Center
 
Hometown: Cleveland, Ohio
Undergrad: Ohio University
Medical School: Chicago Medical School, Rosalind Franklin University
Diagnostic Radiology Residency: Stritch School of Medicine, Loyola University
Vascular & Interventional Radiology Fellowship: Rush University
How/when did you decide to pursue a career in IR and what do you think are the most important considerations for students who are considering a career in IR or any other medical field?
My Dad was trauma surgeon and growing up he thought based on my personality and the fact that I was really into sports that I should consider orthopedics, so that was the initial plan.  Fourth year of medical school however, I rotated through ortho and felt that it wasn't the right fit, so I started scrambling.  While on surgery, I remember having a GI bleed patient; I followed the patient to IR, watched them stop the bleed through a tiny pinhole in the groin, and I was amazed – I did more research into what IR is, talked to as many IRs as I could find, shadowed and went all in after that and went into DR residency knowing 100% that I wanted to do IR.
The process of choosing a medical specialty for students is a certainly a challenge.  The best advice that I can give to students is give everything a chance and then become exposed to any field that they are considering.  IR is typically not a core rotation for students, so most have limited exposure during medical school.  We have tried to get the word out earlier by helping with IR interest groups and giving lectures to early medical students to at least put it on their radar.  Once a student has interest, my recommendation is to gain exposure.  Seek out the IRs at your hospital, get involved in research, join the SIR RFS community, etc.  That is the only way to see what it is IRs do and decide if it's what you want your career to be in.  
If you could go back and do it all over again, would you still choose IR, if yes, what is it you love about IR so much that you couldn't see yourself doing anything else?
Yes 100%, and that's grown on me more as the years go by.  I've realized that I chose the perfect specialty for me.  The clinical side is always engaging, challenging and rewarding.  I enjoy the breadth of what we do in IR, from seeing patients in consult, to treating a huge array of disease processes, to following patients in clinic, research, working with trainees and constantly interacting with physicians of almost every other medical specialty.  I interact with people at conferences and love to see the personality of IRs.  It's so much fun getting involved in the society, going to meetings and seeing familiar faces.  Talking with other folks in IR, I know almost all of them would say the same thing; there are a lot of people that switch into IR, but not very many that ever switch out.  One suggestion I give medical students is with any field that you are considering, talk to someone that is 5 or more years out of training in that field.  Ask them if they enjoy their job and would choose the same specialty if they had to do it over again.  I think that with most IRs, the answer is a resounding yes.
Do you specialize in a particular procedure or set of procedures?  Do you have a favorite procedure?
I work as the director of interventional oncology at Rush, and so my practice primarily focuses on oncologic interventions.  At academic centers and specifically at Rush, there is nothing that we don't do (except cerebral).  We all do a wide variety of procedures, but the future of IR will be more specialized; there is such a wide range of disease processes that we treat, so it is important to specialize.  I have worked hard to build our interventional oncology practice and would say that category is my most rewarding type of procedures.  Specifically, curative intent interventions such as percutaneous ablation of tumor or "radioablation" with Y-90 are my favorite type of interventions as they give me the opportunity to make a patient cancer free. 
What is the most challenging aspect about being an interventional radiologist?
It's a busy, busy field.  Shuffling time for clinical, academic, administrative work and family is the most challenging part of the profession.  I once had a med student tell me once that we work more than any other specialist they saw throughout their years in medical school.  I was surprised to hear this, but I really enjoy what I do and wouldn't have it any other way.
What is your outlook on the future of IR in the coming years?
The sky is the limit.  As for the training pathways, the relatively new IR/DR residency has been a very positive change.  Integration increases quality of training and clinical exposure.  Our program became categorical a few years back with an intern year in surgery at Rush linked to our IR/DR residency program.  This has been a huge plus for the program.  We have been able to work with the surgical PD to tailor the intern year to rotations that will benefit our IR residents most.  And they love our residents!  An IR resident has won the "intern of the year" award now 3 years in a row.  Residents come right into our program knowing all of the specialists and residents throughout the hospital that they are going to be working/interacting with over the next 5 years.  Med students have recently been getting really involved in SIR and this reinforces that the best and brightest medical students are joining our specialty with enthusiasm.  It's unreal seeing what the medical students are doing in SIR and I think that is going to correlate beyond graduation and continue progression of the field.  Right now the strength of trainees is the best it's ever been.
And as for IR itself, everything is moving towards minimally invasive, there is probably going to be a shortage of IRs because the number of procedures is skyrocketing right now and I think that will continue.  If you can have a minimally invasive option, with comparable or better outcomes and less morbidity, it's pretty much a no-brainer for a patient to choose that.  I think IR practices are going to continue to thrive and grow.
How did you end up at Rush and what has kept you at this particular institution?
With the old training paradigm, we applied to IR fellowship as a PGY4 DR resident, which I did. I applied broadly as I really wanted to get a feel for programs across the country, as opposed to relying on what you hear about word of mouth or online.  I think that this was a great experience for me, visiting such a large number of programs and meeting faculty and trainees at these institutions.  I tell students that there are so many amazing programs out there.  So many great minds in our field.  For me, I liked that Rush had a great mix of complex cases.  There was nothing they didn't do in high volume from oncology to aortic/peripheral arterial disease, to hepatobiliary and venous work and beyond.  And the fellows were busy!  I wanted a fellowship where I would work as much as possible; it was only one year so I wanted exposure to an extremely robust academic environment where I would be exposed to all types of procedures.  There were only a handful of programs I visited that had the volume and variety that Rush did.  That volume and variety has continued to grow at Rush since fellowship and it's the same reason I've stayed 7+ years so far as an attending.  We have a great group of faculty at Rush that are a pleasure to work with.  Everyone is a team player.  The medical students, residents and ancillary staff are also a really great group to be around and so there is no place I'd rather be. 
What is it like being a physician amidst a global pandemic?
Obviously, it's been a challenge. IR has been one of the specialties that has been full go throughout the pandemic because we treat patients who are critically ill.  One problem a lot of these covid patients have is blood clotting disorders (PE, arterial thrombus, etc.).  When we hit the spike last spring, we were treating a lot of covid patients.  You don't want to be exposed, you don't want your trainees to be exposed, and you don't want to expose those around you; but the whole point of everything we do is help patients.  Luckily we had enough PPE throughout the entire process, we had residents helping out in the ICUs, and I think the whole situation at Rush was run from the top down really well to the degree that we all felt part of a team with a common goal.  A lot of our patients are underprivileged, coming from areas that are underserved and the data shows that there are worse outcomes in covid patients with low SES.  As physicians it is our job to treat all patients as if they were a family member.  The pandemic has been really scary, but it has also been eye-opening.  We are just trying to do our part and help in any possible way that we can and overall, that has been really rewarding.
Thinking of the students & residents you've worked with, what qualities, both personal and professional, would you use to describe those who are the most successful?
Hard work, determination and being a team player.  In non-pandemic times, IR rotations are really important fourth year…To do well in an IR rotation, you don't need to know the ins and outs of everything an IR does.  We may ask you some anatomic questions, you certainly should read up on procedures you're going into and disease processes we're treating, but in general, your evaluation is not going to be based solely off of your IR knowledge.  Get there early and stay until the end of the day, show enthusiasm, stay engaged, help out as much as you possibly can and get along with the staff.  Also, getting to know the residents will go a really long way.  We want people that will fit in as part of the team, work hard, and will excel in the field after graduation
Do you have any advice for medical students to make themselves stand out when it comes time to apply to IR residency programs?
As program director I want someone to show me that they have enough exposure to IR that I can be confident that they know enough about the field to know it's 100% what they want to do and that they're all in.  Like I mentioned earlier, in the old days, people didn't apply to IR fellowship until later on during their DR residency.  So they had more time to decide during early DR residency that IR was right for them.  That timeline has completely shifted forward and now medical students have to decide 4th year or probably earlier that they want to do IR.  As a program director, we want people that have enough exposure to know that this is what they want to do, as matching into an IR/DR program locks them into a 6-year track with predominantly IR training during the PGY-5 and 6 years.  The way to do that is rotations, talking to IRs, research, IR interest groups, shadowing and getting involved in SIR early.  Another really important thing we look for in applicants is we want to make sure they really have an interest in DR as well.  It is easy to look past the DR portion of the training when applying to an IR/DR program, but if you really look at it, there are a couple factors that make the DR part of it very important.  Our training in DR is what separates us from other proceduralists in other fields; we really have a grasp of the complex anatomy and imaging necessary to do our procedures.  Secondly, residents will spend the majority of their early years of training with DR.  It is really important to find trainees that are interested in DR so that they are engaged and part of the team so that they can contribute and grow with the diagnostic residents before they join us for their IR predominant years at the end of their training. 
 Interviewed by: Brandon Golant